Steps to follow when you cannot access your Marketplace account
Firstly, there is no need to panic. Just follow these easy steps to access your account again.
Step 1:
On the login page, click on the "Forgot your password?" link. This will lead you to another page where you can enter your Marketplace account email address.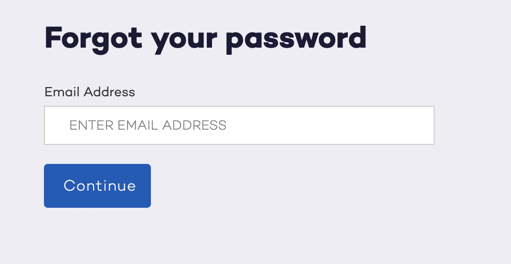 Step 2:
Once you input your account email address, click on the "Continue" icon. You should then receive a message saying that a recovery email has been sent to your email address. The message should look like the one below:

Step 3:
Finally, follow the instructions sent to your email to reset your password.
Using your new password and your email address, you should now be able to login in to your Marketplace account.
If you are still having trouble logging in to your account, please Contact Customer Support for further assistance.